---
The Crossbow > Chapter 6 > Shortbow , Longbow and Crossbow > p.32

---
---
The Crossbow
The longbow held its own, as by far the most deadly manual missive weapon in warfare, till about 1370, when the crossbow with its thick steel bow and powerful windlass was introduced.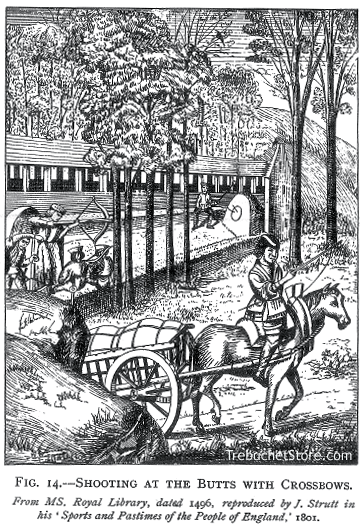 Fig. 14. - Shooting at the Butts with Crossbows.
The shortbow, the ancient form of bow, though carried by foot-soldiers in early mediaeval times, was more often the arm of mounted men, especially abroad. Being short, it could conveniently be discharged from horseback, and when not in use it could be slung over the back of the soldier with its cord across his breast. The string of the shortbow was drawn to the breast, and not to the right ear as in the longbow. The longbow could not be used on horseback, but in the hands of footmen it was an infinitely more powerful arm than its predecessor, the shortbow.
With the English, the longbow, which was never popular abroad, gradually usurped the place of the shortbow. In the assize of arms fixed by Henry II. in 1181, bows, whether short or long, are not even alluded to as weapons of the period. It was only in the last quarter of the thirteenth century, 1272 - 1300, during the reign of Edward I., that with English troops the longbow became a popular weapon, and in great measure superseded the short-bow and the primitive crossbow. Subsequent to about the year 1340, English soldiers carried longbows only, and never, or very seldom, crossbows. After the successes of the English longbowmen at Falkirk in 1298 - the first notable triumph recorded of these weapons - and especially after the splendid victory gained by their assistance at Crecy in 1346, and again at Poitiers in 1356, and at Agincourt in 1415, our ancestors naturally despised the crossbow as a military weapon.1
1 The contemporary French chroniclers of the battle of Crecy, allude to the English longbow as being at that time a new and deadly weapon in Continental warfare.
The Crossbow > Chapter 6 > Shortbow , Longbow and Crossbow > p.32

---
---
---
---
---
Make Your Own
2 Plan Combination