---
The Crossbow > Chapter 6 > Shortbow and Longbow in Relation to the Crossbow > p.31

---
---
Chapter VI

The Shortbow and Long Bow in Relation to the Crossbow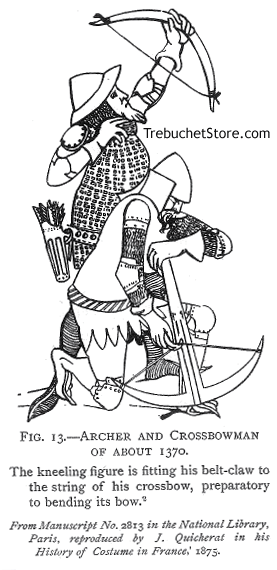 Fig. 13. - Archer and Crossbowman of About 1370.
The kneeling figure is fitting his belt-claw to the string of his crossbow, preparatory to bending its bow. 2
In the Bayeux Tapestry, though no crossbows are shown, many Norman soldiers are depicted carrying bows and arrows, the bows being short bows and not longbows. The longbow can usually be identified, as its length was about the same as the height of the man who carried it. In this pictorial and contemporary representation of the Conquest of England, there is only one British bowman to be found, and he is bearing the ordinary Saxon shortbow 1. The bow was little used by the Saxons at the time of the Conquest, their chief weapons at that time being spears and axes, both of which they cast at the enemy when he approached sufficiently near.
The shortbow, and the primitive crossbow with its bow of solid wood, or of wood, horn and sinew, were probably equally effective in early medieval warfare, the crossbow being, perhaps, the more efficient of the two weapons in the case of men wearing mail, or carrying leathern shields.
It was when the powerful longbow, as used by foot-soldiers only, appeared, that the crossbow with its wood, or horn and wood, bow was completely overmatched.
1 See Plate LXV. in the history and description of the Bayeux Tapestry by F. R. Fowke, 1898.
In reference to the above, Edward A. Freeman in his History of the Norman Conquest of England, vol. iii. p. 472, writes ' Only one English archer is represented in the Bayeux Tapestry.'
2 See Chapter XV. for a description of the belt claw.
The Crossbow > Chapter 6 > Shortbow and Longbow in Relation to the Crossbow > p.31

---
---
---
---
---
Make Your Own
2 Plan Combination