---
The Crossbow > Chapter 9 > Summary of the History of the Crossbow > p.43

---
---
Chapter IX

A Summary of the History of the Crossbow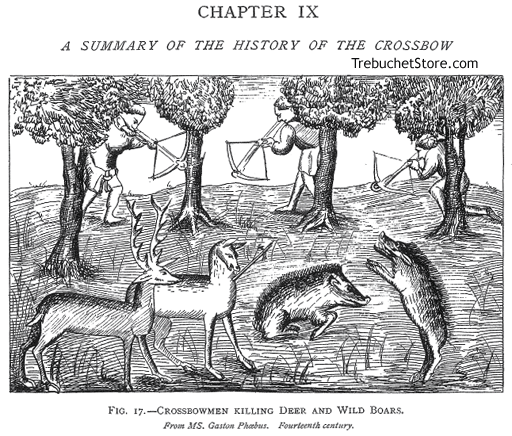 Fig. 17. - Crossbowmen Killing Deer and Wild Boars.
The Romans employed a large machine on wheels that was wound up by a windlass turned by several men, and which was made on the same principle as a crossbow. They also appear to have used the ordinary small crossbow carried by hand, even so long ago as the fourth century. Good evidence of this is to be found in Vegetius.1 This author, in his treatise on military art, dedicated to Valentinian II. about 385, alludes to the crossbow as being a manual weapon assigned to light-armed troops, the description of which he omits, as it is so well known. Two Roman bas-reliefs, evidently older than the fourth century, described in 1831 by M. Aymard, and belonging to the
1 ' Erant tragularii, qui ad manuballistas vel arcuballistas dirigebant sagittas,' Book II., Chapter 15 - with them were the javelin men, who from their bows in hand or crossbows directed their arrows.
The Crossbow > Chapter 9 > Summary of the History of the Crossbow > p.43

---
---
<! Plans Insert Starts Here>
---
---
<! Plans Insert Ends Here> <! Multi-Pack Insert Starts Here>

<!hr WIDTH="100%">

Save up to 50% with Multi-Plan Deals
---
2 Plans $19.95 FREE Shipping - Save Over 30%
U.S. Orders Only

<! Multi-Pack Insert Ends Here> <! Trebuchet Kit Insert Starts Here>
---

| | |
| --- | --- |
| Working Model Trebuchet Kit | |
---
Trebuchet Kit
TK1

$75.00
FREE Shipping
U.S. Orders Only

The trebuchet kit includes fully precut and drilled frame parts, pins and axles, sling cord and sewn pouch, projectiles and fully illustrated assembly and firing instructions.

Unlike the flimsy, snap together plywood trebuchet kits, our all hardwood trebuchet kit does not require additional cutting, trimming or shaping.

Requires only white carpenter's glue and a few bar clamps (not included) to assemble.
<!Trebuchet Kit Insert Ends Here> <! Assembled Model Starts Here>
---
| | |
| --- | --- |
| Fully Assembled Working Models | |
---

daVinci Trebuchet

T4

$299.00
FREE Shipping
U.S. Orders Only

Inspired by the great war machines and siege catapults of Leonardo da Vinci , this all Red Oak hardwood trebuchet features an open counterweight cabinet for range and trajectory adjustment.

Individually crafted from cabinet-grade red oak, the da Vinci Trebuchet stands 14 inches tall in the cocked position, 24 inches tall in the fired position and will hurl a projectile up to 60 feet. Includes six projectiles and fully illustrated instructions.
<! Assembled Model Ends Here>