---
The Crossbow > Chapter 4 > Bolts Used with Crossbows > p.18

---
---
The Crossbow
from its butt-end, an oblong piece of thin dry leather, or parchment, was next drawn tight into the slit, and the butt of the bolt was wrapped round with waxed thread close behind the material inserted, the latter being then trimmed to a proper outline.
The heads of military crossbow bolts were of solid metal, prolonged to hollow sheath to fit over the wooden shaft. Some bolts were sharply pointed, and these were intended for use against men in buff coats or in light armour, such as foot soldiers.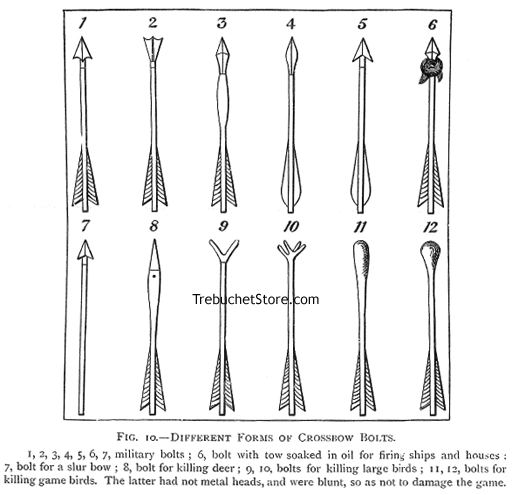 Fig. 10. - Different Forms of Crossbow Bolts.
1, 2, 3, 4, 5, 6, 7, military bolts; 6, bolt with tow soaked in oil for firing ships and houses; 7, bolt for a slur bow; 8, bolt for killing deer ; 9, 10, bolts for killing large birds; 11, 12, bolts for killing game birds. The latter had not metal heads, and were blunt, so as not to damage the game.
Other bolts had square-faced heads with four small points, one at each corner of the head, so that they might not glance off armour, but give a straight and smashing blow to mounted men wearing breastplates and helmets, against which the end of a sharp projectile might break, bend, or turn aside. 2, fig. 10.
From the shape of its head, usually four-sided, whether blunt or pointed, the
The Crossbow > Chapter 4 > Bolts Used with Crossbows > p.18

---
---
---
---
---
Make Your Own
2 Plan Combination