The Crossbow
In illustrations of the fifteenth and sixteenth centuries, mounted men are shown with these crossbows, fig. 16, p. 36, and fig. 18, p. 47. As the cranequin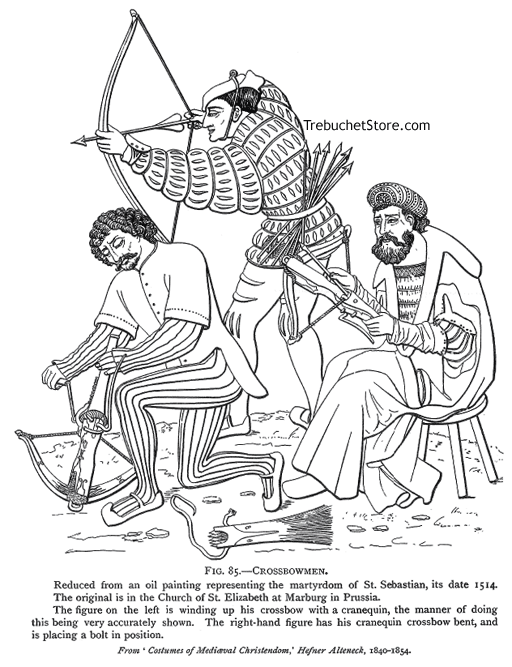 Fig. 85. - Crossbowmen.
Reduced from an oil painting representing the martyrdom of St. Sebastian, its date 1514 - The original is in the Church of St. Elizabeth at Marburg in Prussia.
The figure on the left is winding up his crossbow with a cranequin, the manner of doing this being very accurately shown. The right-hand figure has his cranequin crossbow bent, and is placing a bolt in position.
was the only crossbow winder which could be used on horseback to bend a strong steel bow, it is quite possible that mounted troops of superior rank