The Crossbow

Fig. 61 - The Stirrup and the Bow-Irons, Ready to Take the Bow and be Fitted with the Bow to the Opening in the Fore-End of the Stock. Scale 1/4 in. = 1 in.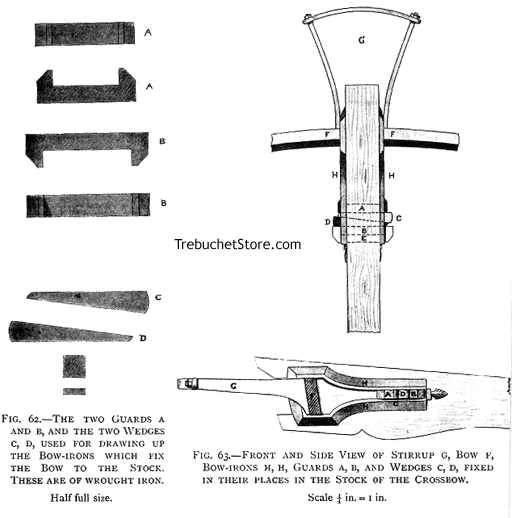 Fig. 62. - The Two Guards A and B, and the Wedges C, D, Used for Drawing Up the Bow-Irons which Fix the Bow to the Stock. These are of Wrought Iron. Half full size.
Fig. 63. - Front and Side View of the Stirrup G, Bow F, Bow-Irons H, H, Guards A, B, and Wedges C, D, Fixed in Their Places in the Stock of the Crossbow. Scale 1/4 in.=1 in.